Modernization for All Elevator Systems
Elevator modernization programs are designed to enhance your existing elevator system in several ways. By upgrading or replacing critical components such as the controller, pumping unit, wiring, or the door equipment, you'll ensure a smoother, safer ride for passengers and improve the overall aesthetic features of the elevator itself.
Our complete modernization service will make your elevator run like new, and includes the following:
New microprocessor-based, non-proprietary controller
New submersible pumping unit (including a new motor, pump, valve, oil, piping, and optional muffler.)
New door operator
New car and hoistway door equipment (car door header and track, hoistway door tracks, hanger rollers, interlocks, car gate switch, pickup rollers, clutch, car door restrictor, door gibs, and fire retainers.)
New wiring throughout the system
Solid state leveling system with floor encoding
New car operating panel
New hall fixtures with fire pictograph
New hall position indicators
New hoistway braille jamb markers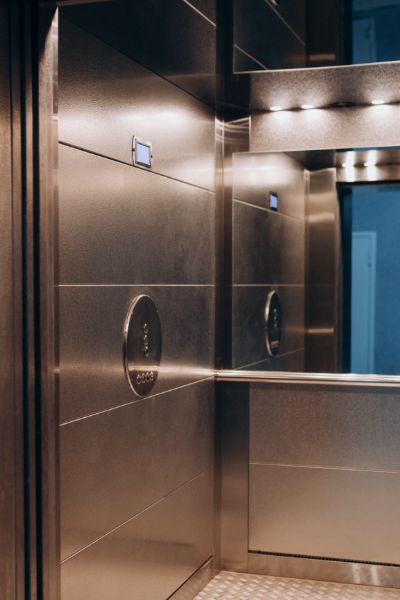 Our goal is to provide customers with an elevator that operates smoothly and feels new.
We can also install new doors, a new car interior, or a complete new cab upon request. We always provide the best possible price, and pass on supplier discounts for buildings with multiple elevators.
We also use new styles and technology for our submersible pumping units. This system eliminates the risk of belts losing traction from previous dry unit pumps leaking on them. Our new submersible units are self contained, and should always be included in any modernization.
We look forward to serving you. Contact the team at Right Way for your free modernization consultation today!