Proactive Strategies for Elevator Safety and Performance
An ongoing maintenance program keeps your elevator system running smoothly and efficiently. It also helps detect issues ahead of time, so you can avoid costly downtime from emergency repairs.
Elevator shutdowns – or callbacks – are often a direct result of not performing preventative maintenance tasks.
Neglecting regular maintenance can shorten the lifespan of your elevators because it increases the wear on key components and the likelihood of sudden mechanical or electrical failures.
At Right Way Elevator Maintenance, we offer monthly programs to keep your elevator system operating at peak efficiency to reduce your liability and save you money. We specify the preventative maintenance tasks we perform, so that you'll know which elevator parts are being serviced, cleaned, or adjusted. All of our maintenance plans are tailored to your exact building requirements, codes, and elevator specifications.
The Right Way Difference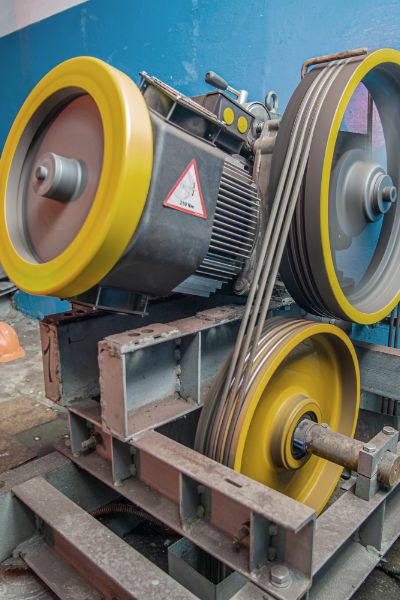 We specify that we will service your elevators on a monthly basis with a one-hour duration per visit. All of our contracts are outlined in clear, concise verbiage so you'll know the exact maintenance details we perform.
Our monthly preventative maintenance includes:
Clean the entire elevator system from the top of the hoistway to the pit
Complete the required lubrication of all necessary parts to manufacturers specifications
Adjust all door-related equipment to ensure smooth and proper operation
Proactive inspection of parts in need of adjustment or replacing to eliminate callbacks
Maintain monthly schedule to ensure complete safety and reliability of the system
Contact your Right Way Elevator representative for an assessment of your customized elevator service needs today!